Jared Sherlock
Theatre Shows
Over the past 8 years, Jared and his company of dancers and actors have produced 6 original full-length production designed for Performing Arts Centers and Fine Arts Series.
Critically acclaimed for its collaborative and affecting performances, this nationally-recognized company features a high energy, eclectic show for the whole family.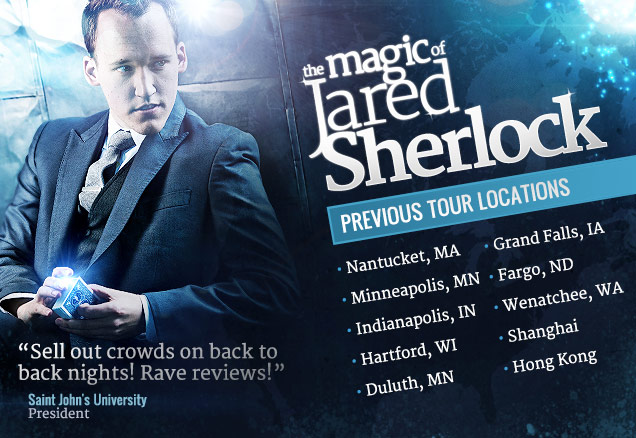 ---
Jared Sherlock - Official Show Trailer
Jared blends modern magic, juggling, and friendly audience interaction to deliver high-energy, clean comedy, event entertainment.
Street Magic (Vol. 1)
Illusionist Jared Sherlock takes to the streets of downtown Minneapolis armed with a bunch of stupid magic tricks and a camera to catch it all on film.